Reputio Workcation in Bali

Remote work is the backbone of the Reputio ethos. But, even as hardened digital nomads we love the opportunity to meet our diligent colleagues IRL. Our annual get togethers allow us to reflect on the year's hard work and take stock of how far Reputio has come and it's continually evolving vision.
Last year, we rendezvoused in the effervescent Ho Chi Minh City, Vietnam. A city pulsating with energy that made for an electric atmosphere to work and play in for our first ever 'workcation'.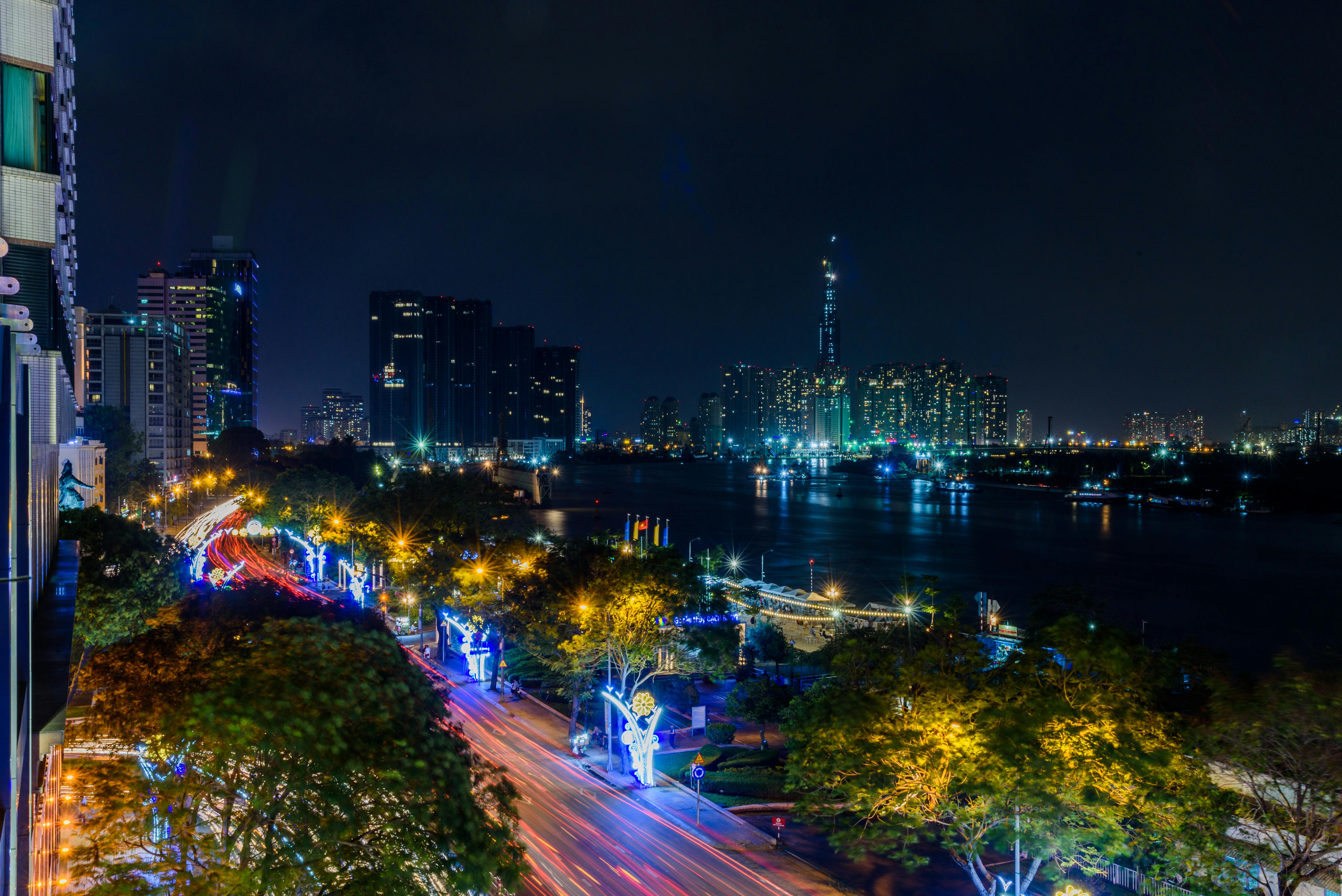 Workcations are the best way to meet and bond with your team. It's a unique amalgamation of a working trip and a chance to socialise with colleagues via collective travel experiences. A modern work hard, play hard philosophy enriched by the mind-broadening, escapism benefits that only travelling offers. The Ho Chi Minh adventure certainly set the standard.
This year's plan was bigger and better. Bali, Indonesia, is a holiday makers dream: green rice field vistas; a breath-taking active volcano that stands proudly on the horizon; abundant wildlife and a mouth-watering plethora of cuisine that's richly inspired by the diversity of visiting tourists but firmly rooted in the signature flavours of Indonesia.



As a benefit of our success and growth we had two new Reputions joining us – Amish and Michelle. Putting faces to names is just part of fun, getting to know each other on a personal level continues to be the driving force bettering understanding and forging close knit relationships in our growing family. 
We embarked on several excursions and had some hilarious group experiences:
Dinners in some of the best Indonesian, fusion and foreign cuisine restaurants
Sunset soirees at the famous beach clubs on the island – where we, admittedly, got a little tipsy
Beginners yoga class that turned out not to be for beginners
Snorkelling the depths of the blue lagoon to see some stunning sea life
Soaking up the serene sights of the Gates of Heaven, Agung Mountain and water palaces bubbling with koi fish
Carving through tight jungle passes and caves on ATVs
Visiting ancient temples; witnessing master craftsmen intricately carving giant wooden dragons and photographing monkeys in their sprawling rainforest sanctuary
The Start of the Bali Workcation
After we flew in from our respective countries at different times and settled into the hotel, in Seminyak, we all got a well-deserved rest. Starting bright and early the next day, Michelle and myself attended breakfast in the lobby restaurant. We overlooked the expansive pool as we started work for the day. After a good amount of extra beauty sleep, Anton and Amish joined us. We worked an intensive few hours before it was time to sign off and head to our first destination, the buzzing Potato Head beach club.
Sitting on loungers overlooking the Indonesian seascape, we had dinner and drinks, swapped backgrounds and shared funny stories. There was an immediate sense of friendship and camaraderie.



Me and Anton, the Aussies, recounted stories of home whilst the other two watched on in shock and horror at the mention of Australian terrors such as drop bears. We all had a good laugh at creating animojis of each other, trying to capture the characteristic details of each other's faces in what could only amount to a very lacklustre cartoon pastiche.
Having eased into each other's great company, the evening was capped off by a stunning sunset visual as colours of orange and red tore through crashing blue waves. It was a great way to kick start the week.
Talk arose about the remainder of the week and we bounced ideas around about what we should accomplish. Somehow, the idea of a beginner's yoga class amused us all and plans were set in motion to attend a group one the next day.
The Yoga to End All Back Pain
Eventually, we went back to our respective hotel rooms to finish work for the day but before me and Michelle were fast asleep, the boys hatched a cunning plan. Amish was tasked by Anton to find a nearby yoga class under the proviso of it being for beginners. He met only half of his brief.
The next day, after work, we were whisked off to our yoga class. That's when Amish broke the news, although he found a yoga class nearby, the only session available was a yoga style many termed 'power yoga' – Ashtanga Vinyasha Yoga. With this well-timed news, we were ushered into the class and commenced our grinding, stretching penance.



The yoga master was genuinely amazing. Occasionally he would read the room, notice our strained and contorted faces as we attempted the basic moves and just point to himself and say "like this". He would then pull of some mystically enlightened pose, showing it off with ease and smugness. We watched in amazement whilst we all simultaneously cursed under our breaths at our own ineptitude. How were we to follow that?!
Some of us did pull off some impressive moves and, I have to say, we all left feeling amazingly relaxed and centred. We were all beginners, struggling to do the basics but struggling together was greatly comforting.



Our stomachs fully elongated by some sun salutations, we headed to Ultimo Italian Restaurant to gobble down some well-deserved pizza and pasta. Oddly enough, some rats had climbed the electricity pole and watched our dinner with extreme curiosity. It was cute, kind of.
Shattered but our chakras well aligned, we hit the hay early because the next day promised a full catalogue of snorkelling and sightseeing.
The Camera Trick
Wednesday was our first full day of touring the dizzying mountains near Mt Agung. This was honestly one of the highlights of the entire trip. We hired a guide that picked us up from the hotel and journeyed for 2 hours to ascend one of the highest points in Bali at Pura Lempuyang.
We weaved around tortuous mountain passes overgrown with wild vines and palm trees to reach the Gates of Heaven – a stone doorway that overlooks the famous Mt Anung, an active volcano that had erupted mere months ago.
Atop the plateau, we had our pictures taken. Our tour guide come cameraman firing off reels from different angles, directing us in different ways. Each time he'd sneak his camera at the bottom of the frame so it looked as if we were floating above a pool. However, he did this every time and pretty soon we had a flip book of pictures of us atop a pool despite it being clearly physically impossible for a pool to be that common at the peak of a mountain. It gave us a good laugh though and we were very grateful for his efforts.



On our way down to the car Amish spotted some durian and we all saw an opportunity to exact our revenge. He was delighted about trying new fruits, and with the great oratory skill of Anton he was convinced enough to enthusiastically bite into the fruit renowned for its pungent, oniony aroma. Revenge exacted.
After he washed his mouth out with at least 2 bottles of Pocari sweat, dragon fruit, snake fruit and whatever else he had to hand that wasn't durian we meandered back down to the car to resume our journey. Now it was time for the water palace. No need for the camera trick here (you would think) but we accrued at least thirty pictures of ourselves with the fake reflecting pool.
The water palace glistened in the sun as grand stone carvings adorned geometric ponds brimming with giant koi carp. Each with a bag of fish food, we kneeled down to witness the impossible number of hungry koi fish sliding over each other, scrambling for the morsels.



Then finally, our wonderful tour guide drove us to the pickup point for snorkelling at the Blue Lagoon. Taking a traditional boat out, we got to snorkel off two fantastic spots off the coast of Bali.
The first – Blue Lagoon itself – had an incredible view of Mt Agung just off the beach behind the hills. Jumping off the boat, you get a shock of cold before the fish surround you as the water calms. Then it is an unbelievable, dizzy array of colour and movement in the water. So many species of fish swim with you rather than around you.
After a while, we moved onto deeper waters, more stunning fish, and a wonderful time duck diving to the depths to swim with the sea life.


Still reeling from the durian Amish was looking forward to dinner – a well renowned seafood restaurant. The restaurant claimed to deliver all food to the table within 30 minutes. Naturally, we ordered as much as we could to test this policy only recalling the 30 minute guarantee as the waitress submitted the order to the kitchen. We watched as she frantically raised the priority of our order. She looked over at our table nervously as she saw one of us start a stopwatch on our phone. 28 minutes, it was close and she gave a laugh of relief as we revealed how little we took the seriousness of the claim.
In our food coma states we bumbled back to the hotel. The mania wasn't over, the next day we had quad biking booked from lunch onwards.
Mind Your ATV
The quad bike tour company picked us up at the hotel in what could only be described as a reject car from Pimp My Ride. This family seven seater looked ready for the streets of Tokyo Drift but drove like a bus. When we arrived at the ATV site we sat in the waiting area as droves of quad bikes ran through a waterlogged course to clean of the mud they'd accumulated. This certainly wet the appetite.



After changing our shoes for sweat-logged wellingtons and donning our helmets we were placed one pair per quad bike. First was the test track to hone our thumb throttle skills and then immediately we were plunged into a near vertical man-made course that snaked through the jungle. Dust clouds mushroomed as we revved through winding, sheer edged tracks through to wetter terrains. As we zoomed through the mud we volleyed into a system of cave tunnels barely wider that the ATV.
Anton furiously pressed the throttle whilst Michelle clung onto the back of the ATV for dear life. He would occasionally take us over and then we'd occasionally take him over until a cave system would force a stalemate. It was exhilarating. Out the other side of a tunnel we felt the spray of a waterfall as we all stopped to take a group picture.



Then came the final sprint back. As we climbed the jungle passes that we had descended down we stopped so the guides could account for all of us. As we were about to move off, Anton's ATV stalled suddenly. He pressed us for advice. As he took it out of neutral whilst revving we heard a loud crunch as the gear chain snapped and was chewed up by the mechanics. Amish raced ahead and called for help. The guides quickly sent out a mechanic to replace the chain, apologising profusely for the problem. They offered Anton and Michelle the lead quad bike. They certainly led a charge back to base.
After, as we were sitting down at the restaurant Anton confronted Amish. With a mischievous grin on his face he confessed that what had caused him to stall was the brilliant idea to put the bike in reverse and 'ram gently' backwards into our quad bike. But when he stalled he panicked which resulted in his chain snapping. We were all nearly crying with laughter at the comeuppance.
On the way back from quad biking, our driver kindly stopped by the sacred monkey forest. We were in Ubud anyway, and he was kind enough to wait for us. Seeing the mischievous monkeys up close was special.



After a day of danger, confession and monkeys it was time for our penultimate dinner at Mama San – an incredible Indonesian fusion restaurant.
Balinese Culture Tour
Friday marked another all-day tour to cap off the week. We got up early to start the Bali cultural tour. From stop to stop, we saw all the highlights of Bali's wonderfully rich culture. From the UNESCO World Heritage site Tegalalang rice terrace and Tirta Empul Temple (holy water spring temple), to a traditional Balinese house and a wood carving place.
The first place was a rice field that stretched as far as the eye could see. We trekked alongside the rice fields down to the valley basin.



On our way Amish thought it prudent to test the solidity of the paddy by slipping his nice shoe beneath its muddy surface. He said "I thought it was going to be more solid than that" as he spent the next 20 minutes soaking his shoe in a stream. The rest of the day Amish squelched along – one foot soaking wet, the other contrarily dry and dust covered.
Team Drinking Dinner at Finn's Beach Club
Another amazing day in Bali. We went back to our respective hotel rooms to finish work for the day. Around eight o'clock, we met in the lobby to go to Finns beach club to have one last night out together before we all headed off to our next destinations around the globe the next day.



We enjoyed a wonderful dinner, then moved onto a lounge area to listen to the ocean gently crashing against the shore and have some drinks. This was a fantastic night, and it really brought us together even more as we recounted all the tales of the week.
The Excitement of Remote Work Careers
Our workcation to Bali was made a once in a lifetime experience in most part by the people that came (thanks again for bringing us together for the week, Anton!). It was a chaotic week in all the best ways. It really drove home the importance of knowing the people you work with personally, even if you work remotely.
We are growing as a company all the time, and these team work trips are a chance for us to come together, work and enjoy life in the same place for a short time.
The power of a remote workplace is that we get the best of all worlds, and a team workcation like this are a reminder of how lucky we are to have the careers we do, at the company we work at. Bali was so exciting, so fantastic. I wonder where we will end up travelling to in 2020!?